Want to have healthy meals on hand at all times? Looking for ways to resist binging or caloric temptations? Well then, meal prepping is a must!
Think about it, is there anything more satisfying than waking up on a Monday morning for work and knowing you already have healthy meals prepped for the day? Well, other than not having to go work on a Monday, that is.
Having healthy meals on hand will make your day and week run a lot smoother. This means you won't end up wasting your money on last-minute unhealthy food.
Personally, I only like to prep my meals three-days at a time. Something about food sitting in the refrigerator for a week kind of grosses me out.
Regardless, I assure you that prepping your meals is well worth the extra effort and will also save you a lot of money.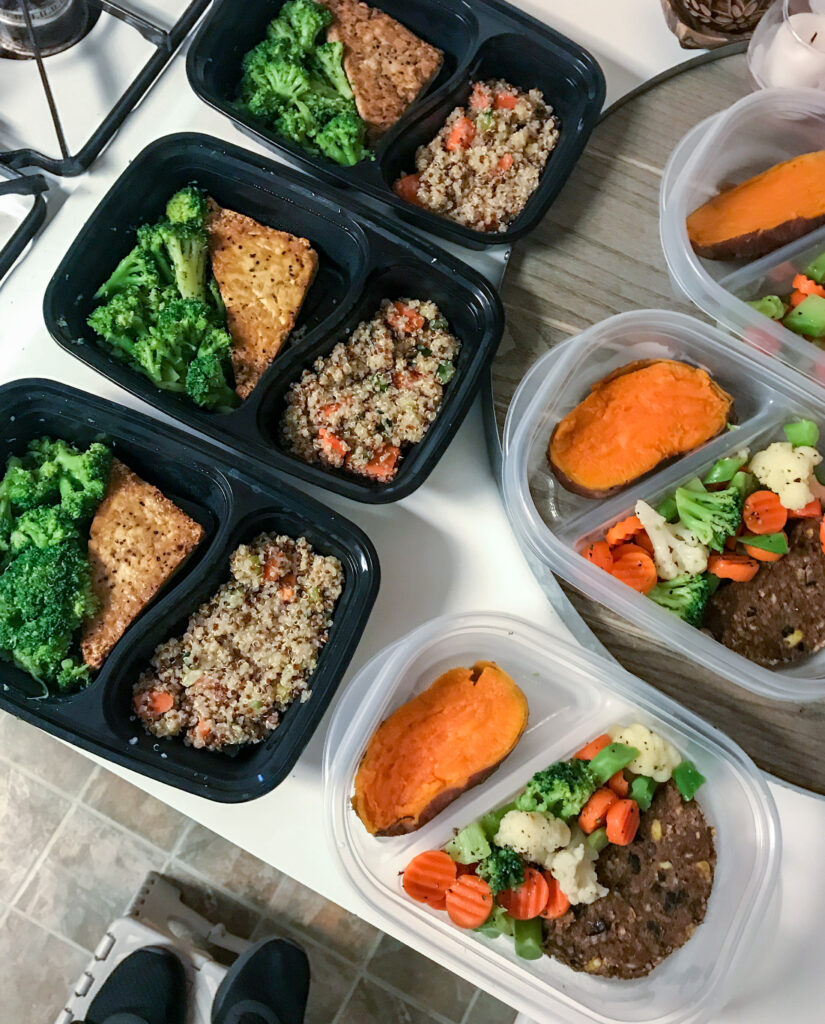 When Should You Meal Prep?
Whenever you feel like it! I like to prep food on Sundays simply because it's a slow day for me. I'll usually go to the grocery store at some point in the evening (fun fact: shopping at night saves you time and stress, because *gasp* there aren't as many annoying hoards of people there!).
When I get home from the grocery store I don't put the groceries away, and simply put everything out on the counter. This way, I'm forced to do it. Usually I'll start with my breakfasts and move on from there.
Check & Empty Your Refrigerator
Begin by assessing the fridge. Take a look at expiration dates and separate things that are past their prime or are virtually empty. Rinse and recycle containers that you can and toss or compost everything else.
Find Your Recipes & List Your Meals
I don't always make a list and check it twice like a type-A health nut, but I like to have a general idea of what I plan on making. If you're the check list type, make a list of the meals you'd like to prep and the ingredients. If you're more go with the flow like me, mentally prepare while you shop. Make sure to generally include a lean protein, complex carbohydrate, vegetable and healthy fats. I sometimes use Pinterest to search for recipes with ingredients that suit my health needs.
Tip: Purchase frozen or pre-cut veggies to save yourself time and, sometimes, money. Whole Foods 365 brand veggies are my go-to.
My Staple Foods, Condiments & Spices: Quinoa, chicken breast, broccoli, asparagus, spinach, sweet potatoes, cauliflower rice, chickpeas, avocado, red onion, spring mix lettuces, black beans, eggs (hard boiled), flax seeds, hemp seeds, olive oil, Bragg's liquid aminos, pink Himalayan salt, pepper and thyme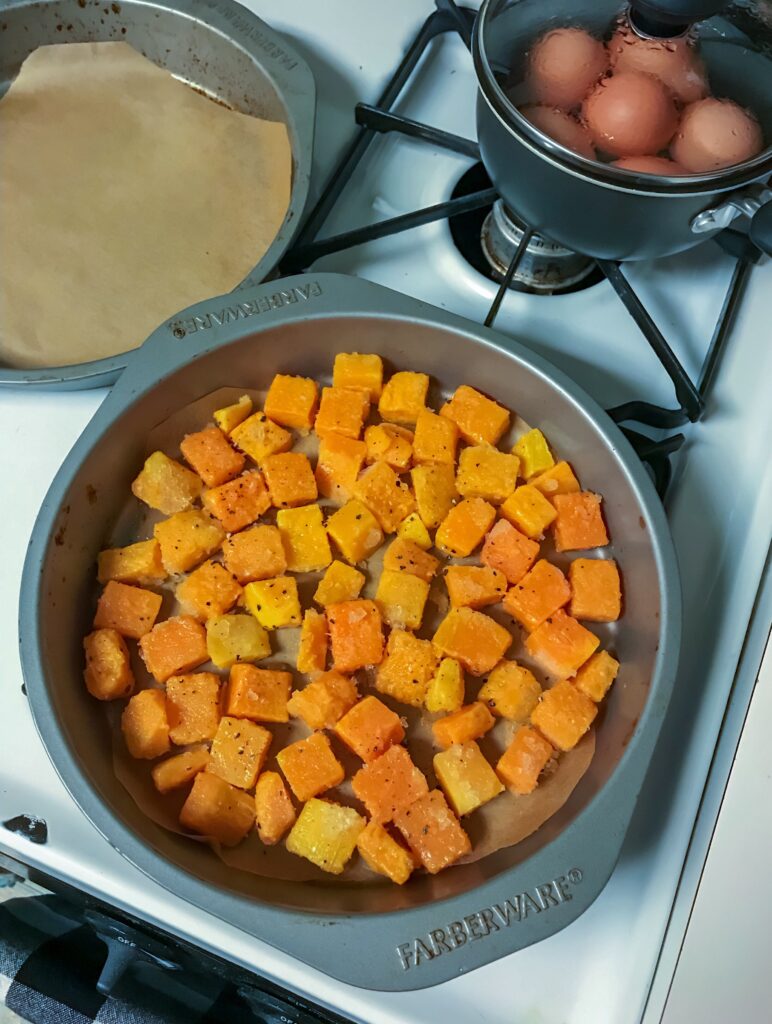 Cook Your Food in Bulk
Meal prepping can feel daunting if you don't have much experience or spend much time in the kitchen. If this is you, find a simple recipe, double the portion, and just make that for the days ahead. I tend to start by taking out the kitchen tools I'll need, turning on the oven, cutting up my veggies, and seasoning everything. Whatever takes the longest to cook goes first (typically the grains).
Tip: I like to marinade everything in ziplock bags, because it saves a ton of space and time. Just add your marinade to the bag, add your food, close the ziplock, shake, and you're all set!
Package Your Meals
Now it's time to portion out single servings into small individual containers that are easy to grab and go. I buy my containers from either Homegoods or in bulk 50-packs from Costco. Make sure your food has been set aside and cooled before packaging. Let everything come to room temperature before you place it in the fridge.
That's a Wrap
There you have it! Meal prepping isn't such a cumbersome task if you have a plan. Plus, it saves you the hassle of figuring out what to eat everyday.
Prepping meals and snacks that you tend to skip often can make a significant impact toward reaching your health goals. Remember, only stick with meal prepping if it works for you.